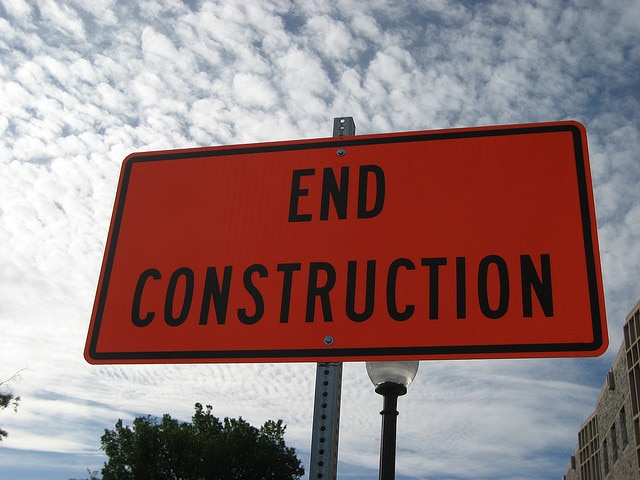 6 Things To Know About Road Warning Signs
Road signs serve a highly regulated purpose of keeping drivers as safe as possible. They serve a variety of purposes including communicating road conditions, directional changes and customized messages. Below are some interesting facts to consider.
1. They are either orange or yellow
In OSHA signs, orange is the universal color for warnings. Yellow is indicates "caution" and not "warning" in OSHA signs. Traffic signs are a little different. A legal traffic document known as the Manual on Uniform Traffic Control Devices, or MUTCD, specifies that road signs indicating a warning be yellow. Orange is mostly reserved for temporary road construction warnings. Road signs must contain a consistent color theme for driver awareness and safety purposes.
2. They can warn of directional changes
Drivers need to be informed about navigational changes affecting any road. Some warning signs can contain arrows telling drivers which direction to navigate toward. These signs are ideal for winding or curvy roads, notifying drivers of a two-way traffic zone and communicating right or left turns.
3. They can be customized
Firms may customize their own road sign to communicate specific messages about road hazards they've created. Specialized wording can be submitted to the sign developer. Each sign manufacturer has its own set of customization requirements that customers must follow to get a custom traffic sign that is still DOT compliant. Reputable manufacturers will make certain signs comply with applicable rules and regulations.
4. Signs can contain symbols
Sometimes symbols or pictographs speak louder than words. Deer crossing road signs would contain an image of a deer, for instance. Pictographs could symbolize duck, deer, cattle, tractor or farm machinery, or pedestrian crossings. Symbol signs also work well for railroad crossings, pedestrian walkways, school zones and stop sign ahead warnings. Warning signs are perfect for notifying drivers to slow down in school, deaf child, children playing and/or children in area surroundings.
5. They must meet specification requirements
Highway signs are heavily regulated by governmental entities. The signs are supposedly optimized in size, message and shape to satisfy driving at high roadway speeds. Not any road sign can be put alongside any roadway. Signs must comply with a legal document issued by the FHWA or Federal Highway Administration of the United States Department of Transportation. The document is titled the Manual on Uniform Traffic Control Devices or MUTCD. This manual is the industry standard affecting signals, signs and pavement markings throughout the entire country. The legalities of sign placement, installation, design and type used are all well-defined in this important document.
Each state has its own Department of Transportation which can adopt the Manual as needed. Companies need to understand that specifications regarding colors, fonts, and shapes must be complied with in all road signs. Failure to do so can result in fines and penalties.
One specification, for instance, requires the signs be composed of an Engineer Grade Reflective coating on an aluminum base. This heavy-duty material makes it easy to see the signs in all types of weather and light conditions.
6. They can communicate impending road changes
Drivers need to be kept abreast about changes in the road. Road side danger must be communicated. Conditions include high waters, one-land bridge crossings, dips, pedestrian crossing, dangerous intersections, and road flooding. Warning signs are intended to give drivers plenty of notice about upcoming possible hazards. Good drivers will operate on heightened alert and make adjustments accordingly. A well-placed warning sign will give drivers enough time to prepare both their vehicles and passengers for a safe driving experience.
Road signs are an interesting breed of traffic communications. Consulting with a trained sign professional, like those found at Signs Direct, can be the best business decision a firm makes.