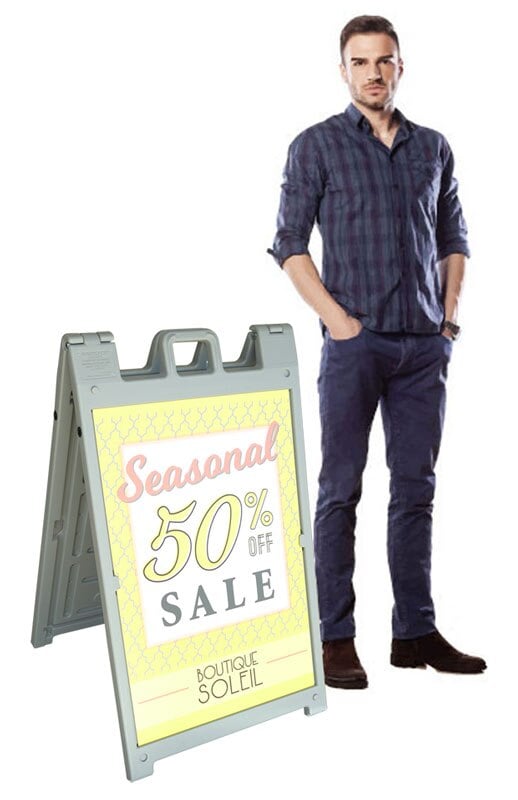 "Dove Gray" Signicade Deluxe are now available.
We've added a new color of signicade deluxe. The new color is called "Dove Gray" and it is part of our new "Designer Color Series" of signicade deluxe sign stands. This color is only available from Signs Direct.
This color has lots of applications because like black and white, it is a neutral color …but it doesn't show dirt and scratches as much as the white. One initial reaction was that it is "more sophisticated looking" than black or white. Black and white are pretty harsh being on the extreme ends of the grayscale spectrum whereas the gray doesn't make an overly dominant design statement. The white looks just a bit like a road barricade. The black looks like it would be a good fit for a halloween store or a Spencer's novelty gift store, but maybe not so well suited for a boutique clothing store where a classier appearance is required.