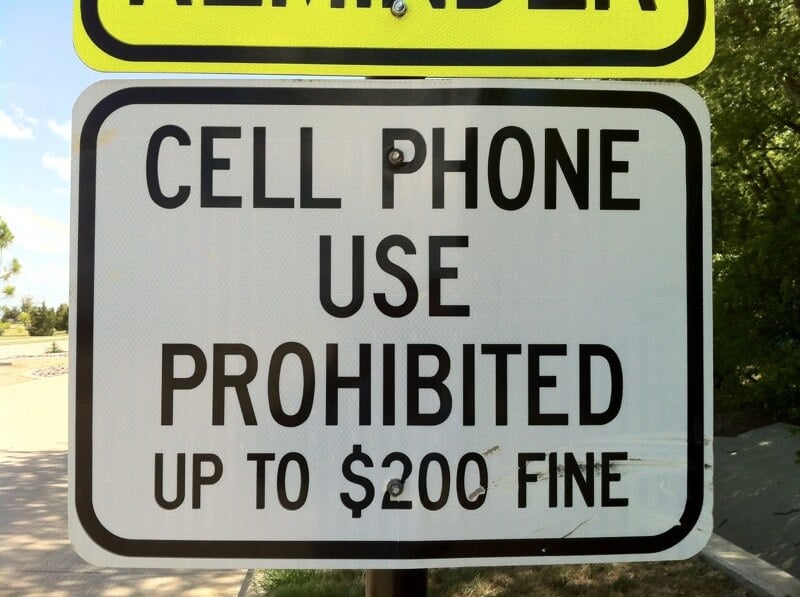 5 Tips For Designing A Customized No Cell Phone Sign
Mobile phone usage has become rampant in everyday society. Effectively customizing a no cell phone sign to fit specific needs can improve everyone's safety level. Below are some tips to take into consideration.
1. Know your viewers
An effective sign will display a message in an easy-to-understand manner. Many companies may find using the universal symbol of a cell phone graphic cross-out with an angled line works well with their viewers. Universal symbols were developed to improve multi-cultural understanding among all languages.
Designing ADA compliant signs will help a firm comply with governmental regulations. ADA, standing for American Disabilities Act, signs fit in perfectly in areas where cell phone usage can hinder others. Reputable sign providers, like Signs Direct, offer hundreds of templates to customize. Companies can design a tactile sign that includes raised elements. Placing a tactile sign in a bathroom or other designated quiet area will serve notice. This is especially true if the phone contains a camera.
Educational institutions, hospitality firms, libraries and research centers will benefit by having customized signs placed throughout facilities. Signs placed on classroom doors will notify others of prohibited cell phone usage. Signs can also notify viewers of quiet zones, prohibition of electronic devices and vibration-only modes.
OSHA, standing for the Occupational Safety and Health Administration, focuses on improving workplace safety. Companies can place no cell phone signs throughout their facilities to enhance worker and visitor safety. Sign wording and placement are heavily regulated by OSHA. Consulting with a trained sign professional can improve overall compliance with this complex regulation.
2. Factor in lead time
Customizing any sign involves a time and labor factor. Buyers must consider the time involved between placing an order and receiving the final product. Manufacturers, like Signs Direct, go through an intensive process that includes manually picking the blank sign, setting up the printing machine, and producing the end product. Then, shipping and handling come into play. Workers must securely package the sign, affix appropriate postage, then use the preferred shipping method. Typical lead times range from 3 to 10 days, depending upon the sign manufacturer.
3. Know your purpose
Signs can convey messages ranging from friendly reminders to aggressive warnings. You must understand what you hope to achieve, or your purpose, when customizing your no cell phone sign. Do you want to convey a "shut off" message or a polite "put in silence mode"? Be sure to enhance your sign strategy by making your purpose consistent with your company's overall personality, goals, and objectives.
4. Know your company style
Signs come in a variety of styles. There is something to suit all needs. It is important to choose a style that fits your company's personality. Styles include contemporary, classic, deco, antiquity, pacific, Windsor, and traditional. Matching your company style with your sign strategy improves consistency and message impact.
5. Do it online
Reputable sign manufacturers, like Signs Direct, make customizing signs easy and convenient. Many offer online customizing options. Customers simply visit the website, choose a template, then start customizing their sign message. There is no membership joining fees or additional expenses included in this online option. Customization can include company logos, names, and special wording.
Consulting with a trained sign professional can save time, money, and frustration.