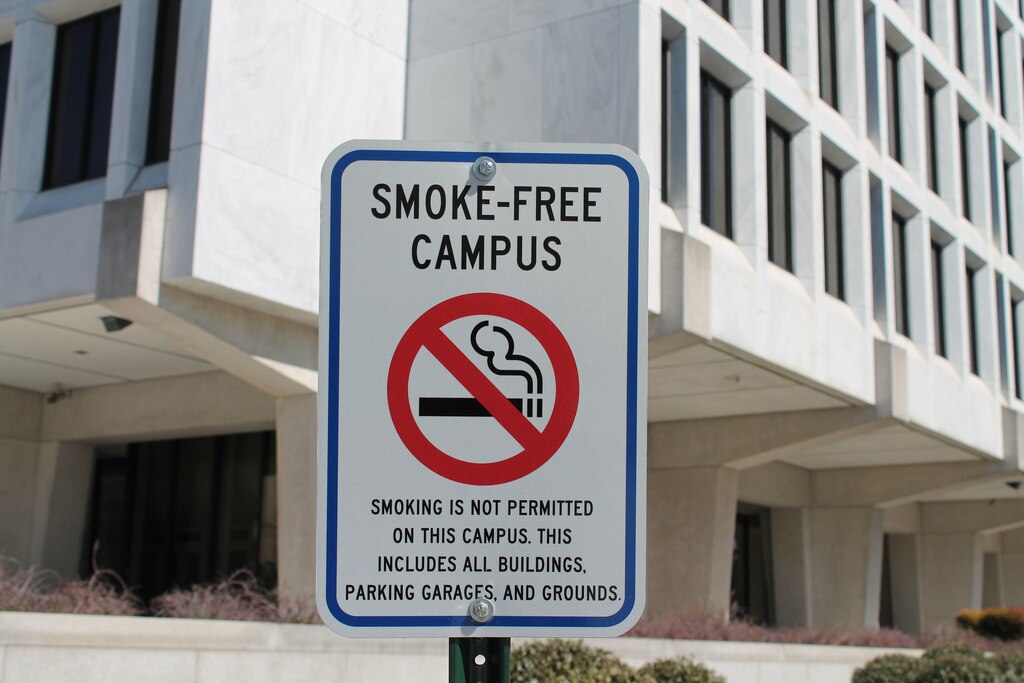 No Smoking Signs Are On Fire
Due to the public demand and many new laws enforcing the rights of non-smokers, no smoking signs are on fire. Here are some of the ways the war on tobacco is being waged:
1. They can be decals.
Establishments that are totally non-smoking can inform the public about this by using decals. Decals can be put on a variety of windows including storefronts, restaurants, hospitals and medical care facilities, retirement communities, retail establishments, cars and vehicles, and businesses of all types. Decals can be put on restaurant menus to emphasize the importance the venue places on customer health.
2. They can designate particular areas.
Some establishments have designated smoking areas, like restaurants. When this happens, nonsmoking signs can be used to teach others which parts of the establishment are available for smoking and which are not. Signs can be placed on table tops, counter tops, and near entrances.
3. They must meet zoning laws.
As with any public sign, non-smoking signs must meet local zoning ordinance laws. This means they must be placed in certain locations, a certain number of feet away from other items, be of specific sizes and/or contain specific wording and material. Check with zoning laws to be sure what applies.
4. They can be door or wall hangers.
Door hangers provide a convenient way to notify others of particular rooms being nonsmoking and can come in handy in establishments like hotels, hospitality venues and private meeting rooms. Wall hangers, or signs, can be placed in noticeable areas like bathrooms, lobbies and other high-traffic spots.
5. They can be used for medical purposes.
Federal law prohibits smoking in any medical facility. Non-smoking signs placed in both the interior and exterior surroundings will keep everyone informed of this. Many individual medical conditions require nonsmoking areas to be in place. This applies for respiratory machines that require oxygen dispensing and usage. Hospitals may have non-smoking signs to designate oxygen storage areas. Many smokers may want to smoke and plead ignorance about not knowing smoking is prohibited. Non-smoking signs can serve as a teaching tool and aggressive way to present the anti-smoking voice, or, they can be a gentle reminder about the importance of not smoking. Some signs can thank individuals for not smoking and for being considerate of others.
Non-smoking signs provide good public safety by lowering risks due to second-hand smoke, notifying of dangers associated with lung damage, and showing that smoking is not acceptable in many medical institutions. Signs usually use few words, provide information in an easy-to-understand, and pleasant, yet forceful manner making them universally informative. Signs play an important role in operating a healthy, safe and secure healthcare facility of any kind.
6. Non-smoking signs can be customized.
With so many uses and facilities that can use nonsmoking signs, it is important to find a vendor that makes customized signs. Signs can be designed to fit in with a room or interior décor, match the scheme already in place, be made of specified materials, and come in a variety of shapes to meet the buyer's needs. Shapes include rectangular, square, circles, triangles or sculpted versions. Signs can be reproduced onto specialized backing to meet client preferences.
Customized signs range in price, depending upon the extent of customization needed and materials used. Check with many vendors to find the highest quality product for the best price.
Finding, and using, the correct nonsmoking sign can go far toward protecting public safety and everyone's health.